We went camping with my sister and her boyfriend and my parents down by Flaming Gorge. It was so lovely to get outside for a few days.
We walked (and some of us climbed in crevices) along the edge of the gorge.
We took a hike in the forest to a lake and spotted deer and elk (and maybe a fox) prints on the way. I walked two miles on a trail with rocks and mud and logs and hills… a first for me after my surgery. I had just gotten permission to put my full weight on that knee about a week before our trip so it was perfect timing!
We read in hammocks and chatted with family.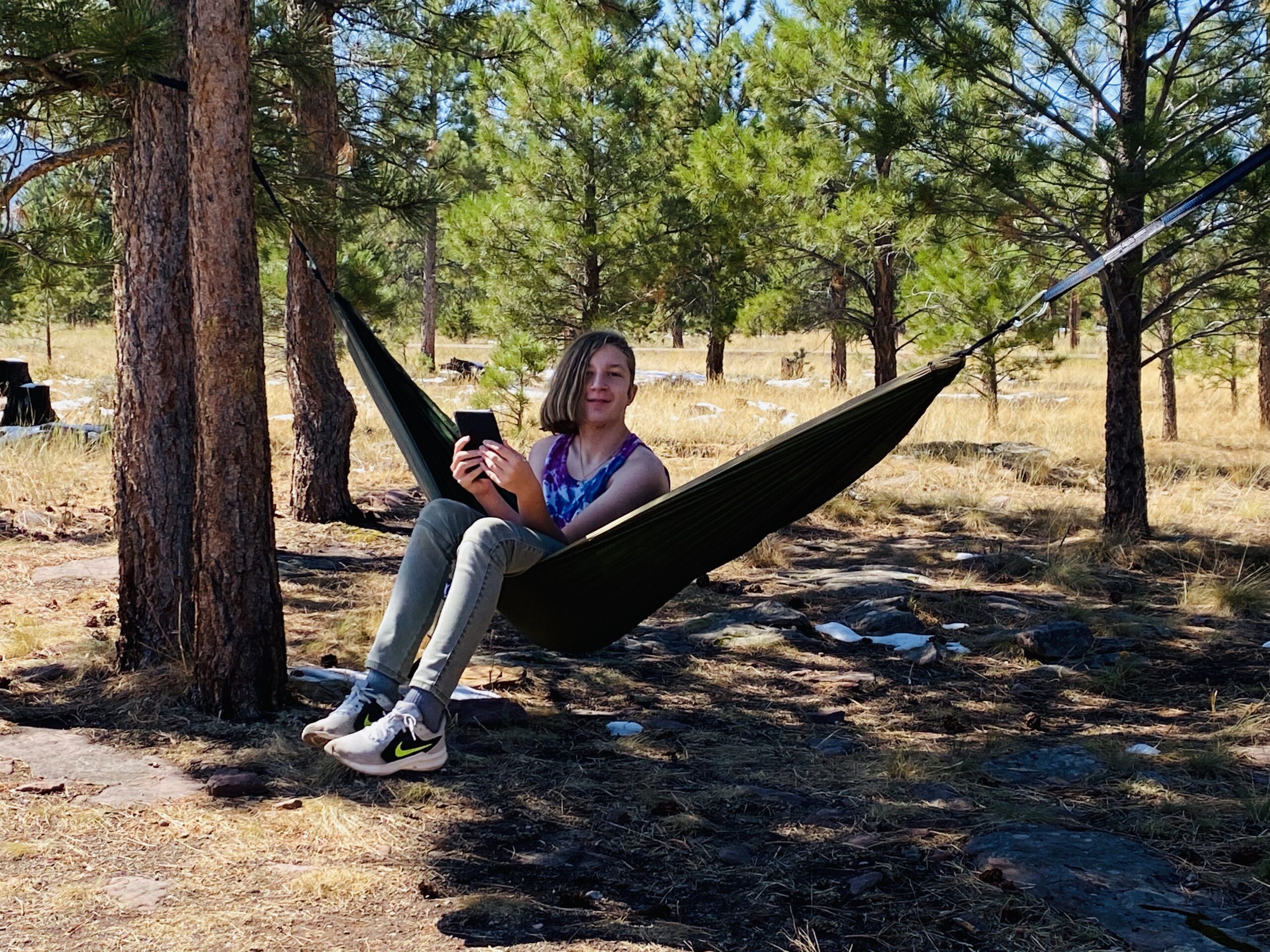 We took a raft and kayaks down the river. It was Lilah's first time on a raft and she really enjoyed it. Gavin loved it too!
We spotted kokanee salmon swimming upstream, bright red and orange.
Lilah worked hard on her fire starting and tending. With some help she started two fires with a fire striker and some cottonwood seed fluff and lint. She got quite frustrated but kept at it and was eventually successful.
We roasted marshmallows and spotted shooting stars.
We spent the last evening around the fire finding animals and other picture in the flames and coals. There were several alligators in there.
On our way home we listened to an audiobook called The Hate U Give by Angie Thomas. It was an excellent listen, young adult fiction about race relations in America today.
It was a beautiful few days.