We drove south a bit to Genola to go to Wild Wonders animal sanctuary with friends. Before we arrived we stopped at a park to picnic.
At the sanctuary, first we helped wash bowls and pull weeds, then we went in to visit the animals.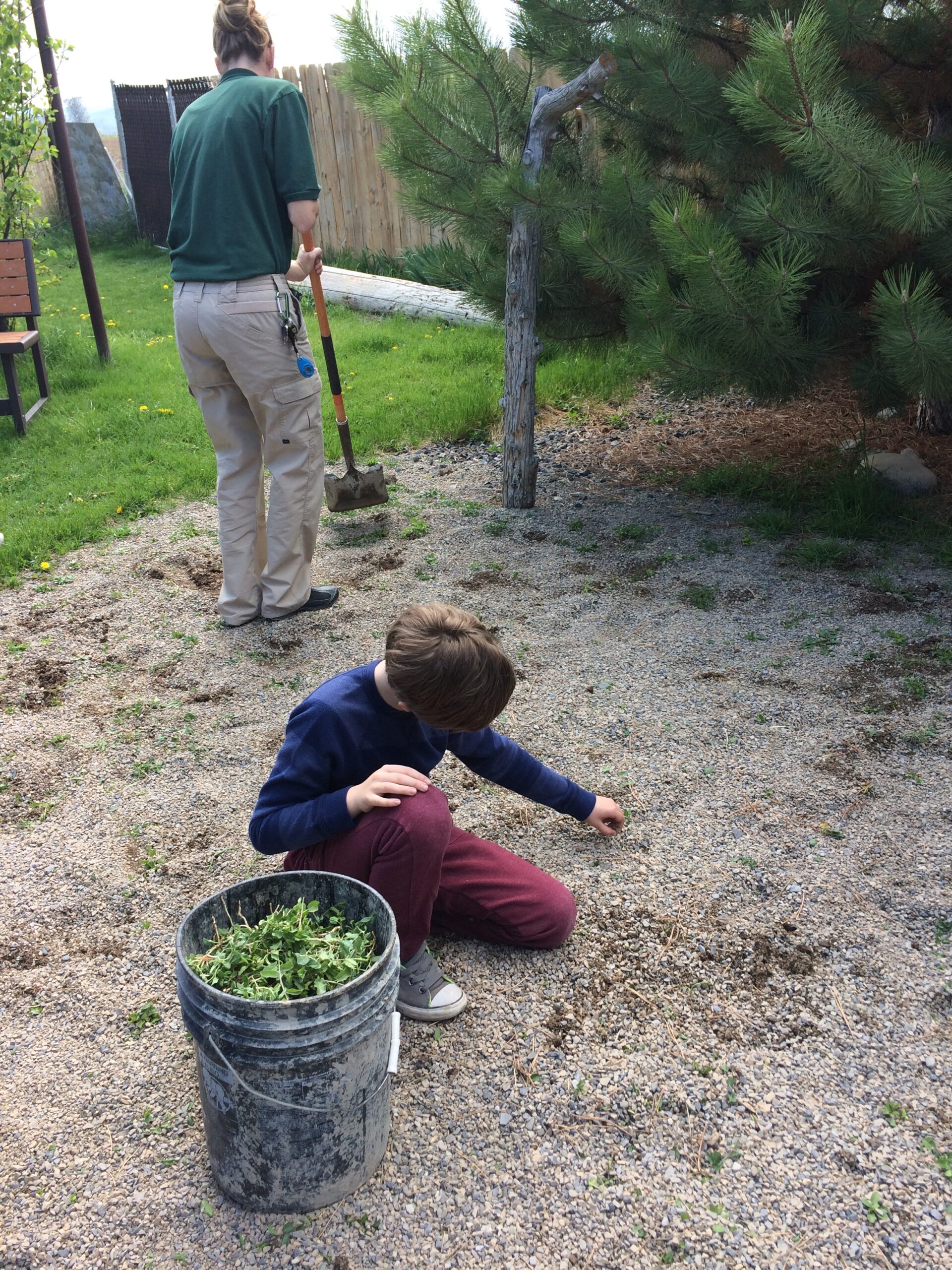 They have so many animals, some from accidents in wild lives and some were pets who couldn't be kept and some were from zoos or other similar programs who were too stressed in their busy environments.
We were met out front by a cat who helped give us the tour. Mouse stayed by us the whole trip. Lilah had her in her arms in approximately two seconds after spotting her.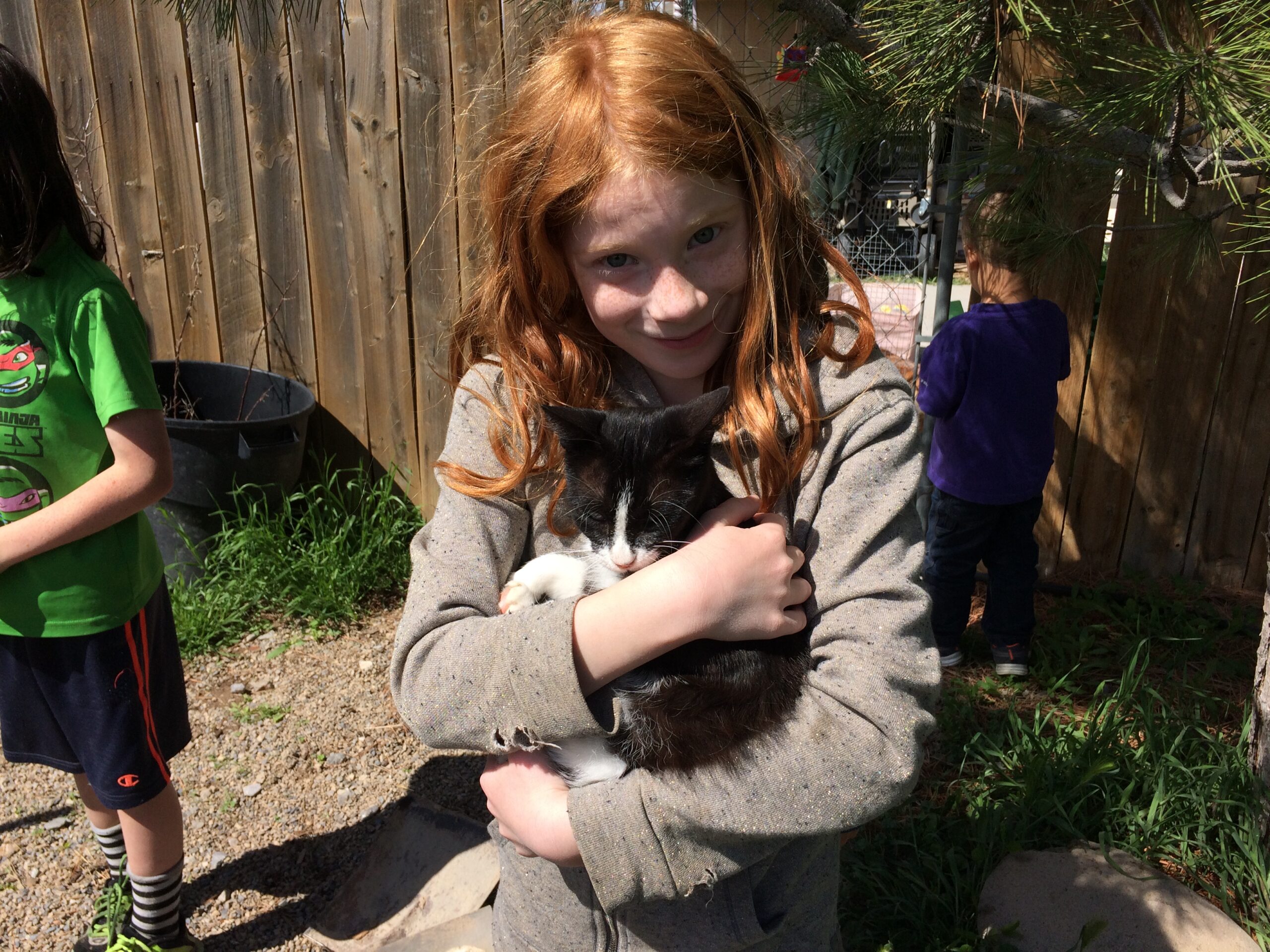 We saw and fed dandelions to a tortoise who'd just come out of hibernation. We learned tortoises are much better predictors of spring weather than groundhogs.
We saw pygmy pigs, a hedgehog, rats, lots of rabbits, more cats, a peacock displaying for the chickens, an emu, a chinchilla.
There were coyotes who'd been rescued and couldn't be released.
There were foxes who might be released at some point and some who cannot be. We got to watch their enrichment which this time was a box of plastic balls for the fox to cache all around her enclosure. They have many tunnels in their spaces to hide and sleep and play in as well as things to climb on. She was so excited to open the box and was obviously ecstatic about the balls. She ran frantically from the box to her many hiding spots to bury her treasures in many places.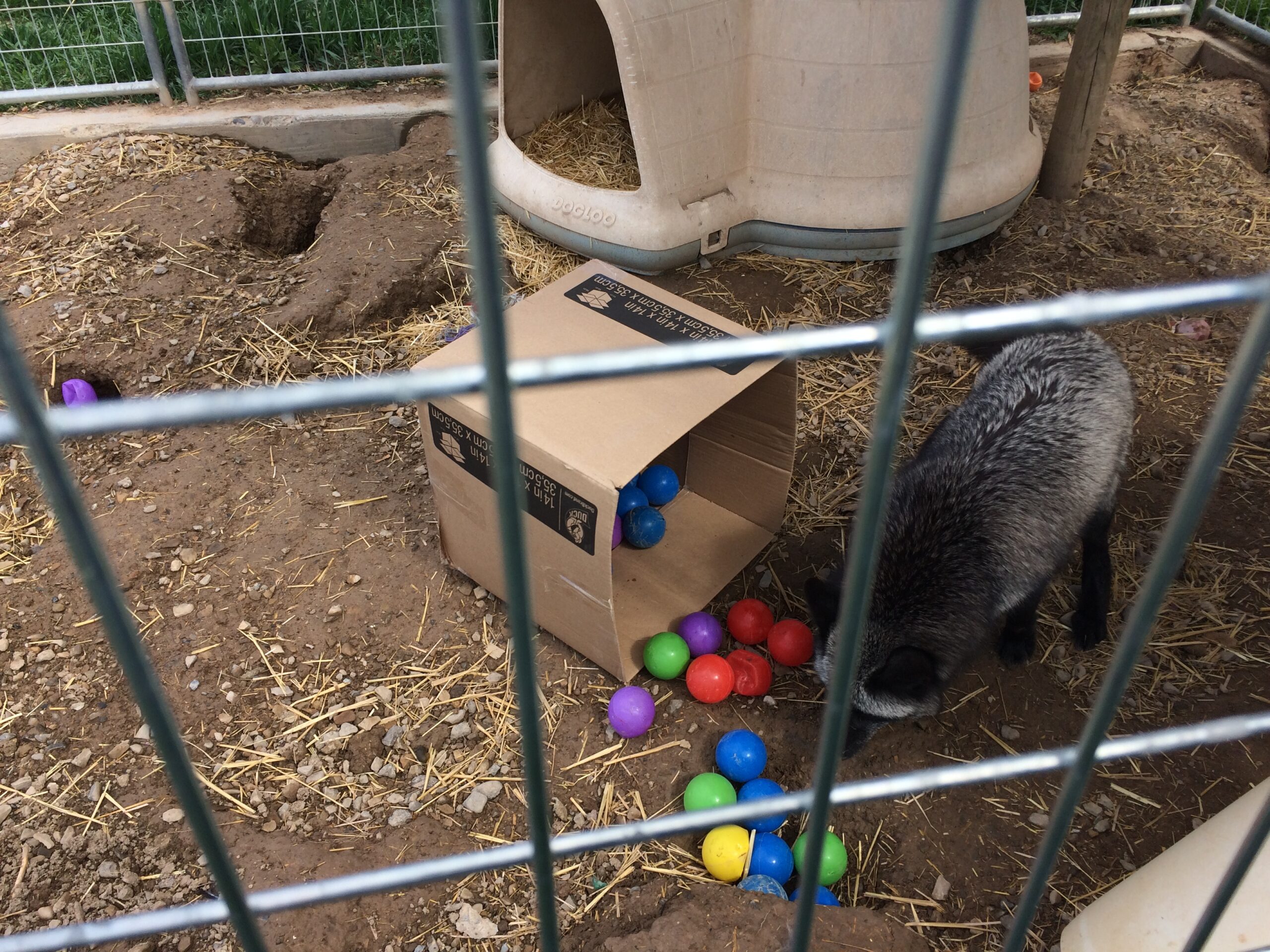 We got to to inside two fox enclosures and meet the foxes who love to play, sort of like dogs. They sniff and lick and climb and tug and make lots of fascinating sounds. They loved smelling the kids and one took a fancy to Gavin and kept trying to pull his arm and pull him into her den because she liked him so much. We learned that red foxes are not always red (We met two black colored Red Foxes) but you can identify them by a white patch on the tips of their tails.
There was a ringtail cat (not actually a cat, they are a relative of racoons, but look a bit like a cat) which I'd never seen before though they are native to many parts of our state. They're nocturnal and experts at not being spotted. We've seen evidence of them while camping but not actually seen the animals so it was fun to see one.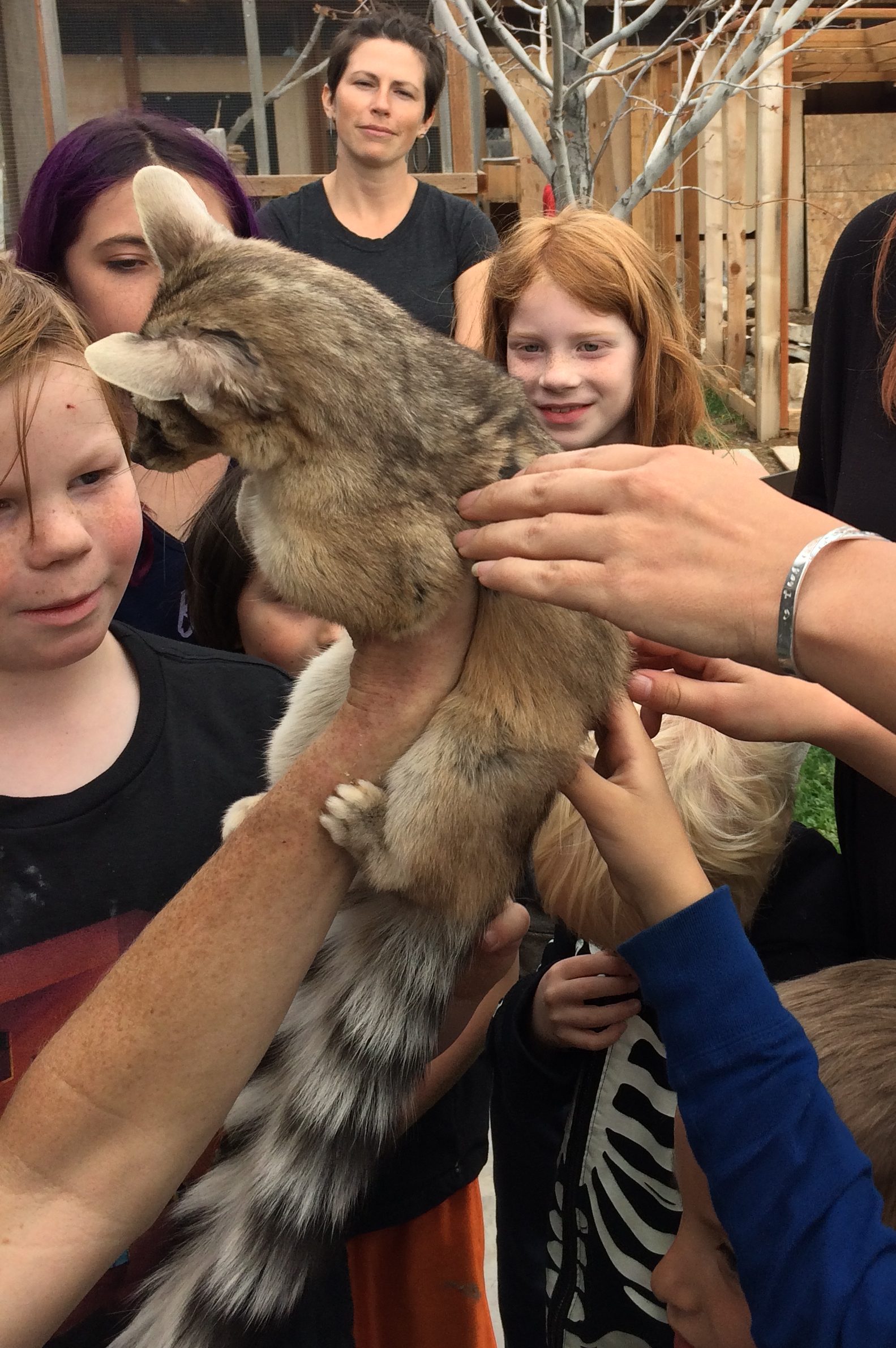 A marmot came out and chirruped for cookies from the kids which she loved begging for as they held them out to her. The high-pitched noise they make is rather ear splitting.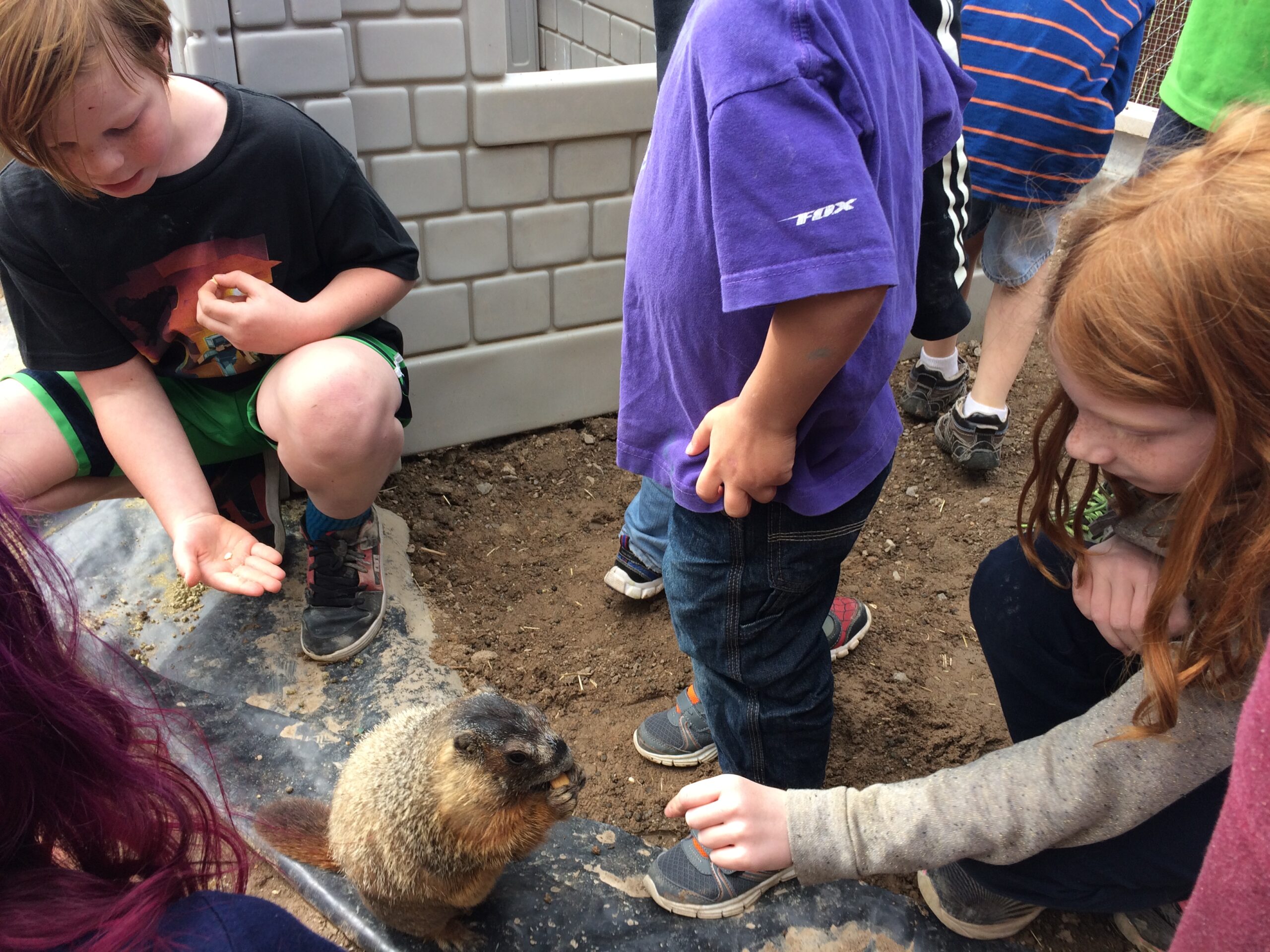 The raccoons were showing off their climbing skills, maneuvering upside down from the tops of their space while waiting for treats from the kids. The kids held them out and the raccoons used both paws to scoop the food off of their palms and into their mouths. They have an excellent sense of touch and prefer to explore their environment that way, we learned. Our host did a great job of telling the kids why it is harmful to feed wild raccoons.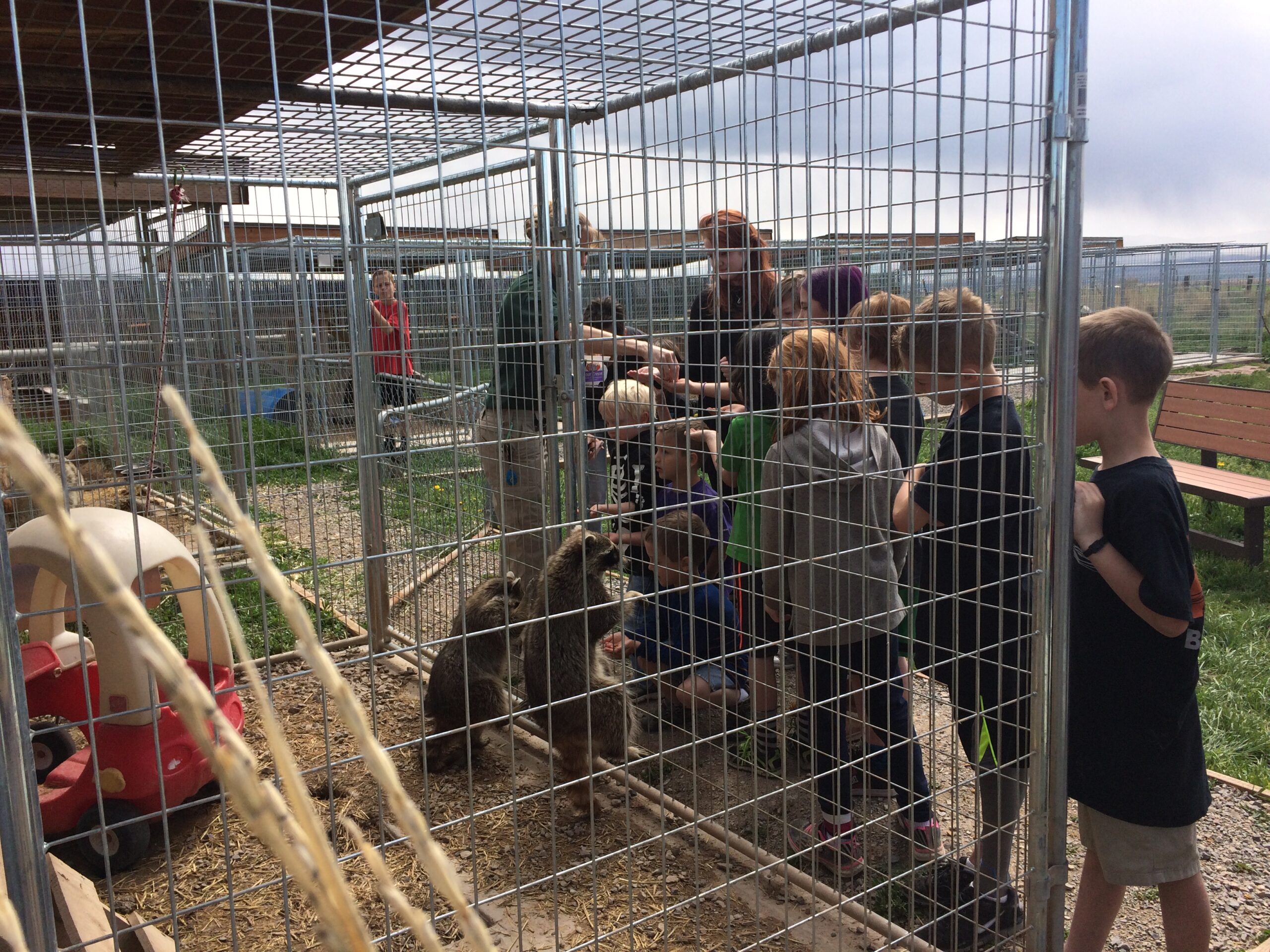 We met a cockatoo named Wallace and another named Cocoa. Many of her birds had plucked many of their feathers off due to stress from their prior homes and that's why they are living at Wild Wonders now, where they have more space and less people in their environments all the time.
The kids got to see many animals you don't usually see up close and learn so much about them and actually help out a bit. It was a thrill for all the kids to see coyotes and foxes up close, especially. It's important to me that the kids know about our wildlife and learning about them through animals that need special care or are not able to be wild again for one reason or another is a valuable thing!