Far South of home, in Organ Pipe National Monument, it is warm and the cactus are soaking up the sunshine. So, we headed down to do the same with my parents for a camping trip. It was lovely to be outside and not freezing, to be able to more easily spend time safely with my parents and to enjoy the sights and sounds of Southern Arizona.
We hiked and chatted and ate cold s'mores (because we couldn't have a fire there).
We read and watched birds and walked miles each day to and from the bathrooms. The campground had one set of bathrooms open one day, the other the next so sometimes it was only a short walk but other days it was a bit farther and with multiple trips, we racked up the miles!
We watched the rain transform the desert and just as quickly disappear.
I took pictures of plants and used iNaturalist to identify them. I tried to take some of birds too and got a few but the funniest moment was when I got a picture of half of a birds beak with an almond in it, after the bird almost completely avoided my shutter.
We found old mines and beautiful rocks.
We joked and snacked and admired the big views and the details.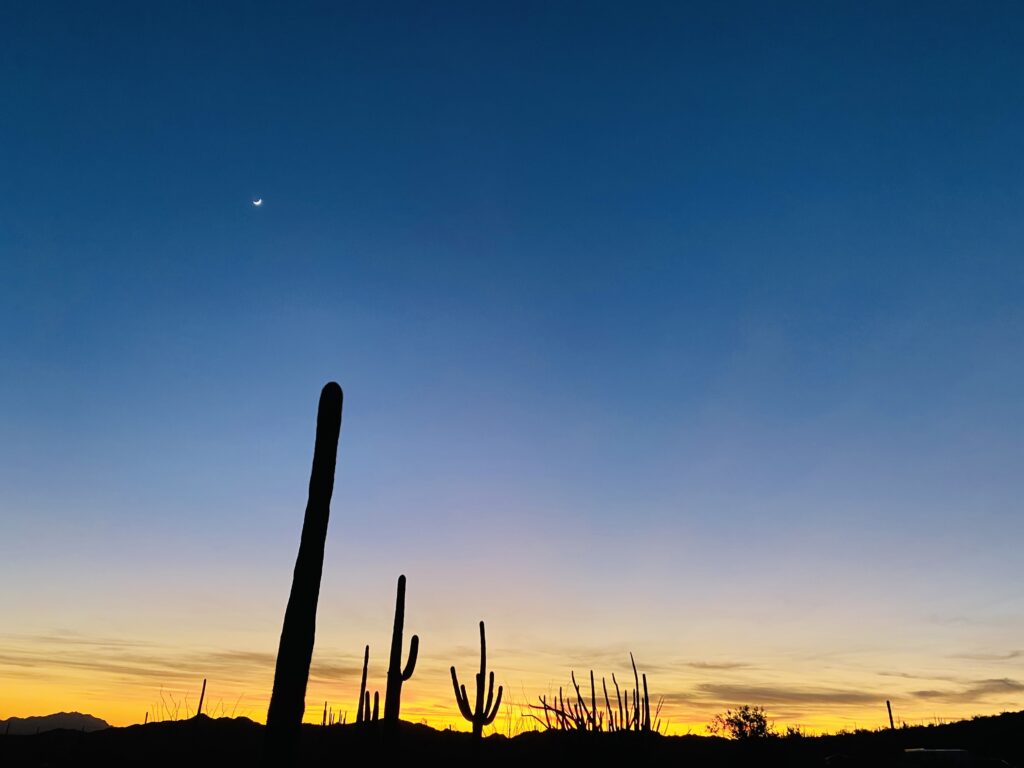 Life is good.