We took a quick trip to the California coast, to MacKerricher beach near Fort Bragg. It was lovely. We had a series of unfortunate events at the beginning but nothing that lasted or caused big problems: our car was making weird noises before we left so we decided not to risk driving it so far and rented one for the trip, we couldn't find the small propane tanks for our camp stove the first night and had to drive all over, asking, we forgot to close the stopper on the cooler so had a few damp items when we arrived. It was frustrating but we solved the issues and enjoyed our time there. We found tidepools and waves and seals and acorn woodpeckers. We made towers and fires and sand drawings. We walked and climbed and sat and talked.
Here the kids are trying to direct the waves into the blowhole beneath us.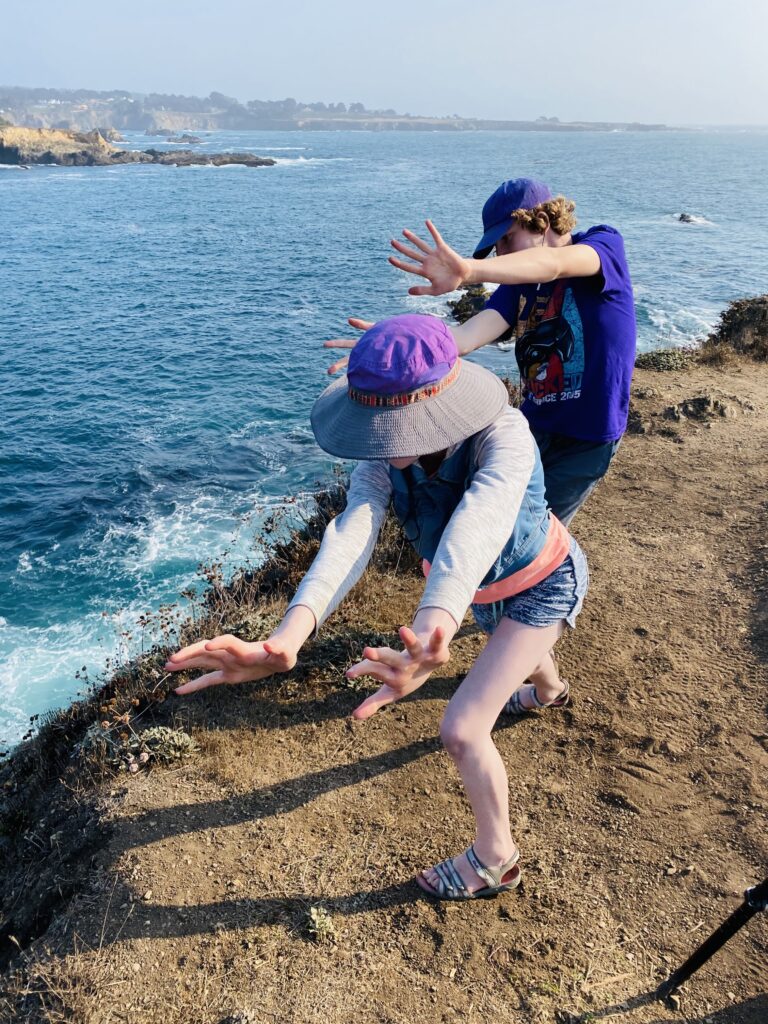 Doesn't this anemone with snails look surprised?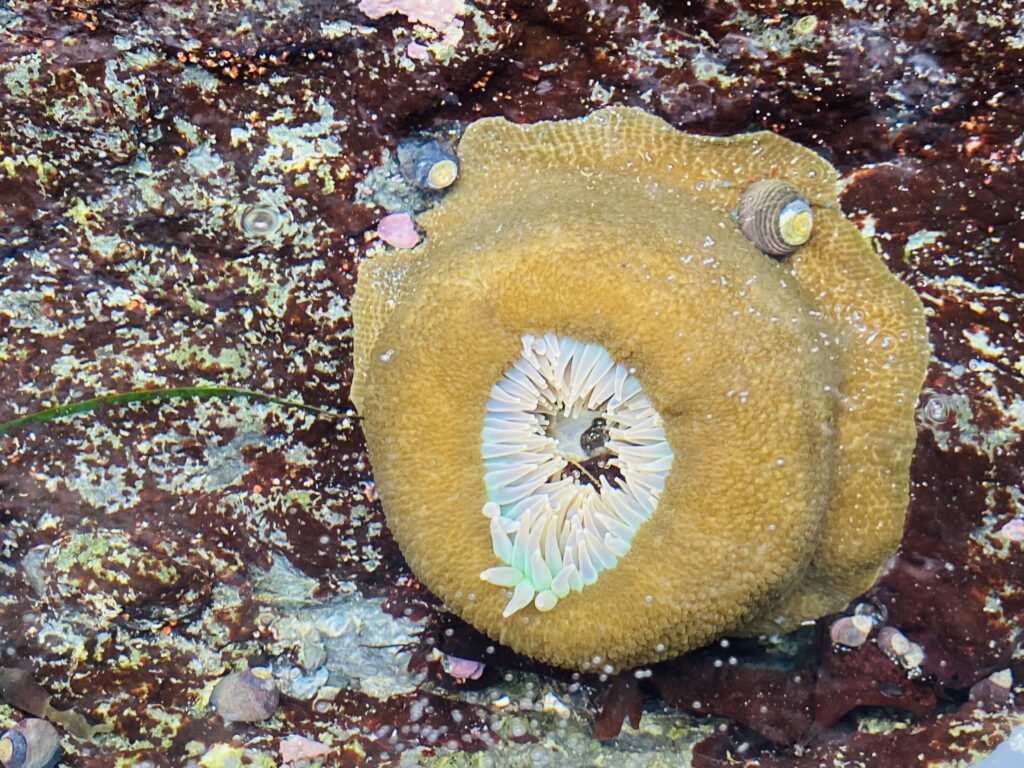 A week or so later we headed up a local canyon called South Willow to camp with my parents and sister and her boyfriend. We celebrated Lilah's upcoming birthday and went on a few hikes and chatted and enjoyed the warm and cool fall weather. There were some wild turkeys hanging out around the camp which was fun.
Life and it's changes are so beautiful!