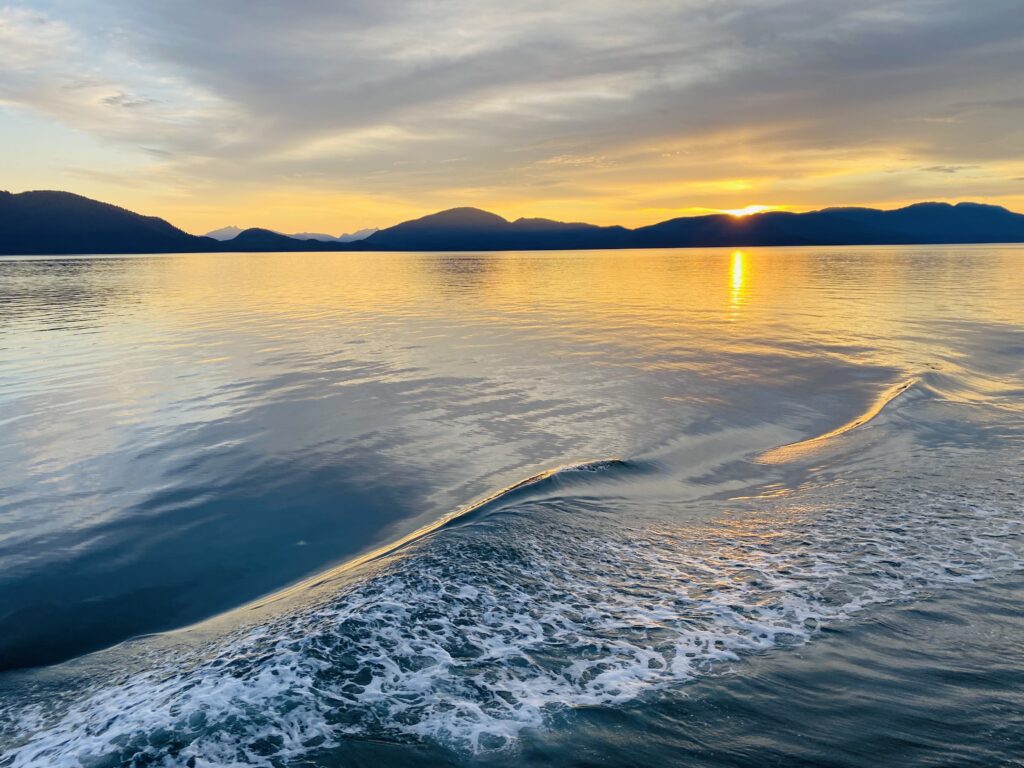 We went to Alaska! It was something my parents had wanted to do with us for years and had been postponed due to my dad's cancer and postponed due to covid travel restrictions and dangers so I sighed out a huge breath of relief and thankfulness when we stepped on board the ship.
We traveled from Juneau to Sitka, stopping to kayak and hike and ride in zodiacs. We saw glaciers up close and calving. The colors of the ice were astonishing. The sound of the ice breaking and falling was amazing.
We saw lots of wildlife: humpback whales and orcas, birds of many kinds, seals, sea lions, sea otters, bears, moose, deer, and water creatures like anemones, seastars, hermit crabs, periwinkles, sculpin as well as beautiful, intriguing and sometimes dangerous plants and fungi.
We were always busy, with morning stretch class and meals, watching whales out on the deck, going on excursions and listening to naturalist presentations. We even got to do several hikes and one very exciting bushwhack hike!
I tried using a gopro video/still handheld camera for underwater video and it was a fun first spin. I'm excited to keep at it and improve. Maybe next time I'll try it without trying to steer a paddleboard on the ocean currents at the same time, or maybe not.
The kids got to try driving the zodiac around the big ship.
It was a beautiful, special time with family.