We headed down last month for a long weekend. My sister and Dave met us there. We explored rainbow canyons, hoodoos, slot canyons and big slickrock domes that curve down to sandy paths between smooth and curving walls of yellow silica sandstone. It happened to be Valentines Day while we were there and a place with pink, red, orange, yellow and white rock seemed like a perfect place to celebrate love. Lilah spent some time making sand art with all the various hues of sand she found. We squeezed and climbed our way through several slot canyons. We sheltered in a little alcove from a sudden rainstorm. It was good to explore together.
We spotted desert bighorn sheep, a zebra tail lizard, some birds and tracked bees, lizards, birds and we think, a fox.
We started on the trails and then explored out and beyond which is where most of us feel the most at home. It was beautiful, all the swirling different colors of rock and the carved shapes. We chatted about which rock formations would be good for bathtubs and cat beds and where a nice hot tub spot would be. We decided that the rock colors were probably flavored. Grape, lemon, strawberry. Mmmmmm.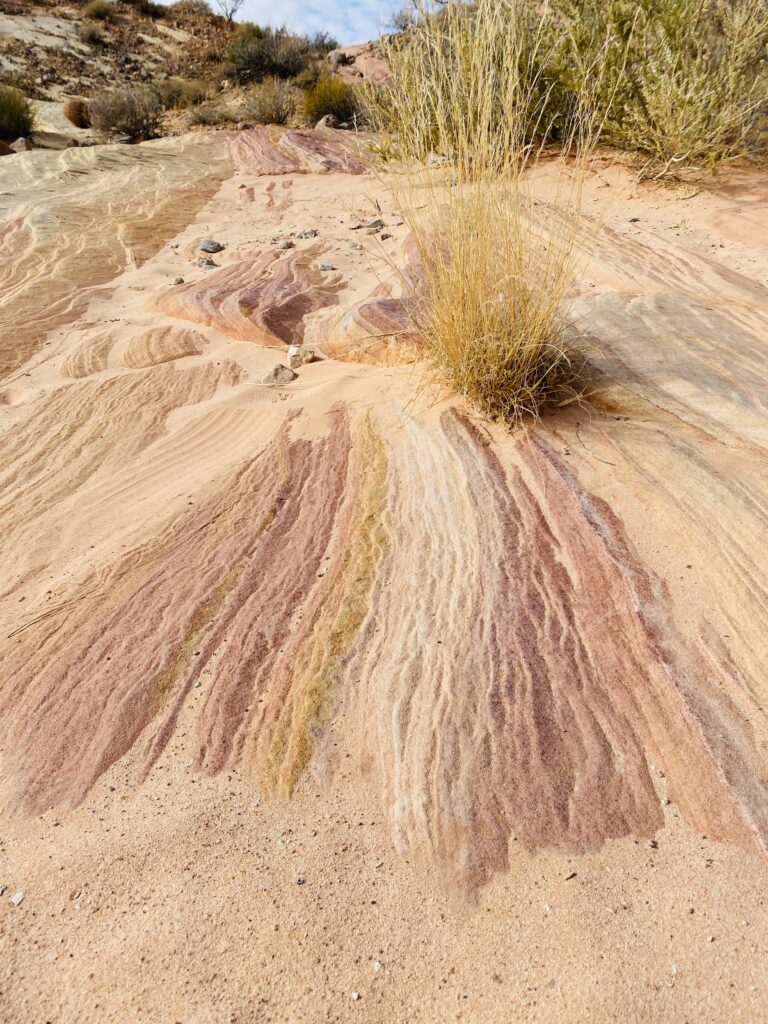 We ended the trip the same way we ended the last one here, deciding we should return again to explore more.
On our drive we listened to some more of the Heartstriker series by Rachel Aaron. We're enjoying the story. I am particularly enjoying following the story of a dragon who believes in peace, kindness and negotiations instead of fighting to the death.