We headed out on a rock hounding expedition to Topaz Mountain.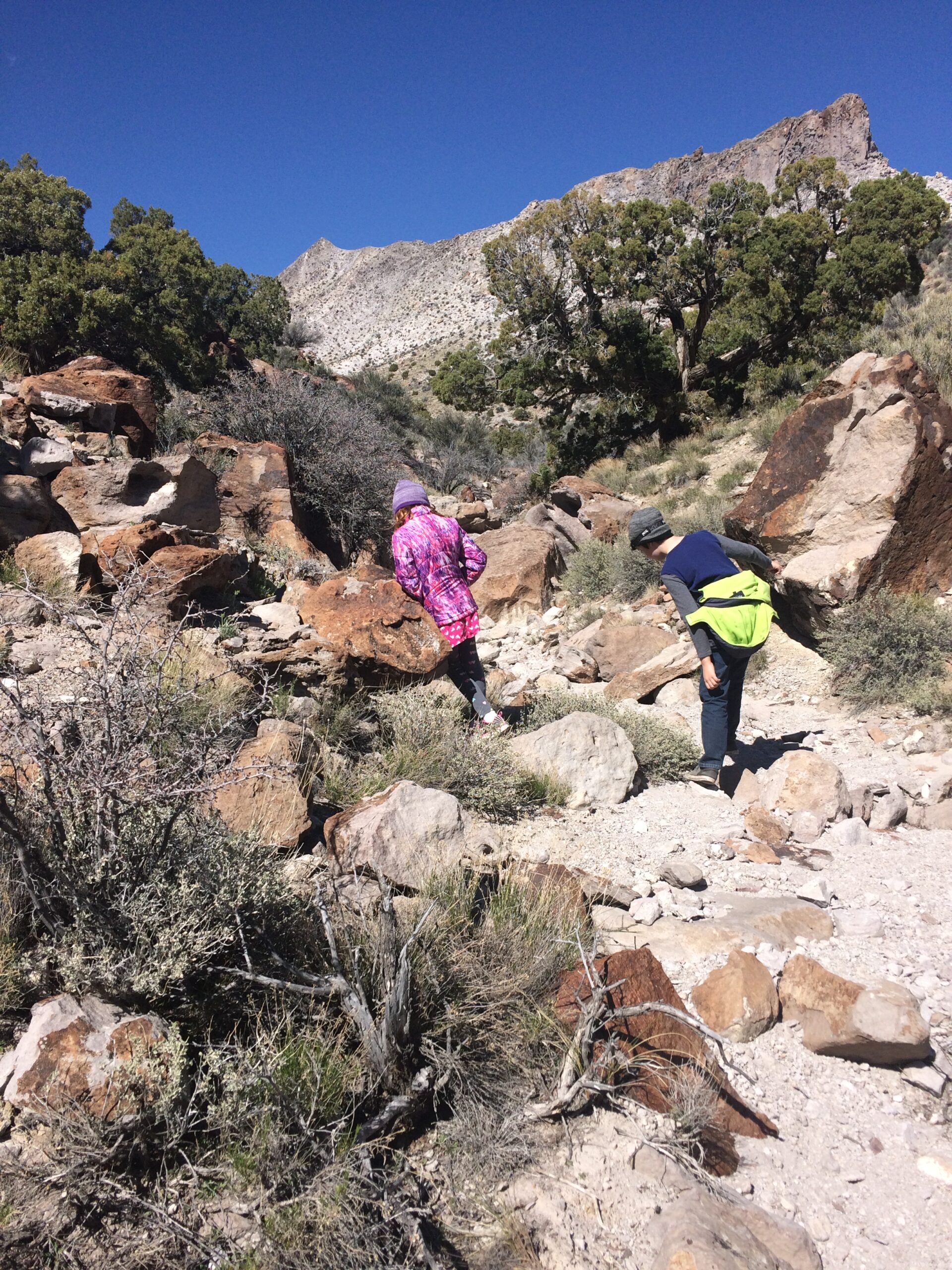 We found quite a few clear topaz crystals, some loose in the washes and some inside cracks and gas pockets in the other rock formations. We learned that a vug is a gas pocket inside a larger rock where crystals grow. We got to try mining with hammers, picks, crowbars. Next time chisels would be helpful too and more time to climb, explore and look for bigger crystals.
We spent some time beforehand looking at other people's accounts of their visits and what various minerals and crystals are in the area, learning about red beryl, only found in Utah and one other place in the world and only found in gemstone conditions in one mine in Utah, therefore it's more valuable than diamonds. The kids were quite interested in learning about what is around us, how to find and collect it and how crystals are formed and with what kinds of variations.
"Got one!"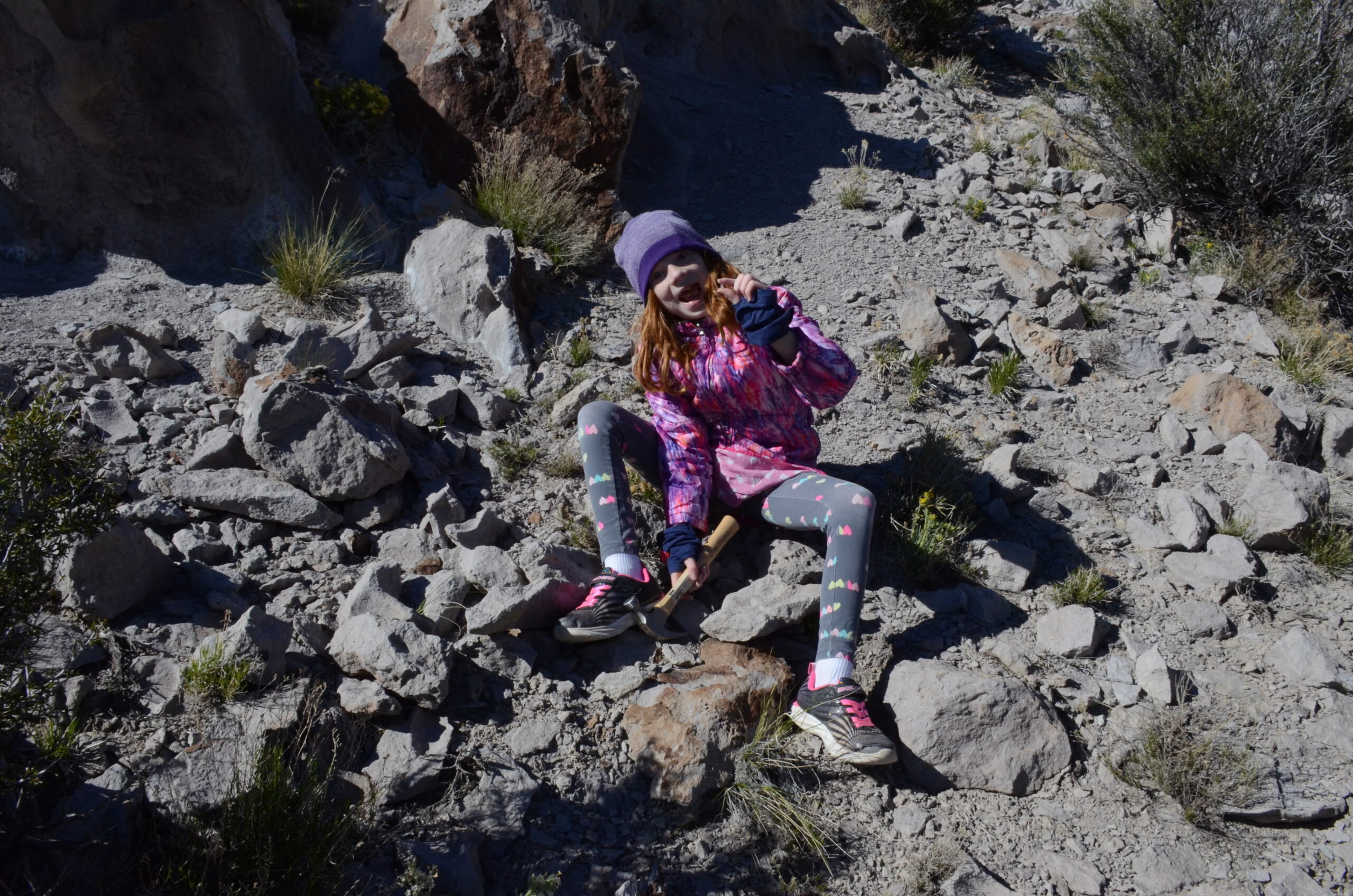 We learned that topaz turns clear when exposed to sunlight but before that it's light pink or sherry colored.
We also made a short stop at the nearby remains of the Topaz Internment Camp, where the U.S. sent 8,000 Japanese American families and individuals during WWII. There's not much left to see but there is a museum in Delta that we'd like to go back and visit sometime. It's fascinating, fun, upsetting and important to look at our history, learn about decisions, politics, cultures. It's important to me to learn about history and current news we agree with and are comfortable with and those we aren't. The internment camps are a part of my country history I am definitely uncomfortable with and therefore want to learn as much as I can, so I understand how people came to choose and create them.
After we finished looking for topaz, we finished our adventure with some climbing before the long drive home.