We drove out to Mendocino with my parents to visit the ocean. We stayed in two cabins next to each other on a natural preserve, filled with trees, ponds, plants and animals. It was lovely and we spent a bit of time exploring the preserve, but what we really wanted to spend most of our time doing was going to the beaches.
We explored several different spots nearby, each with their own attractions.
One day we watched a whole lot of jellyfish drifting and spinning in the water from high bluffs.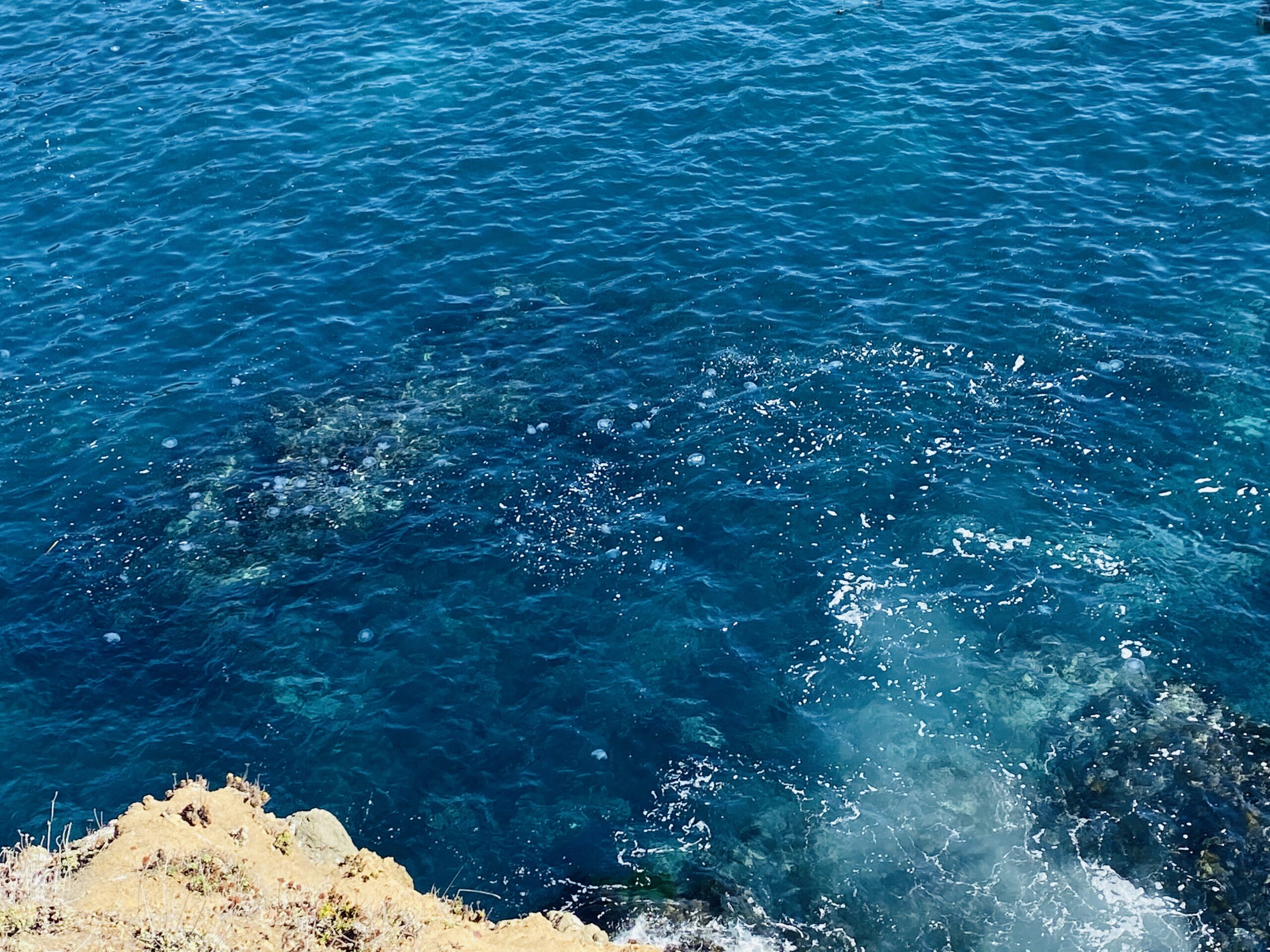 We scrambled up and down bluffs, played in the sand, sat and watched the waves and the seals, went looking in the pools.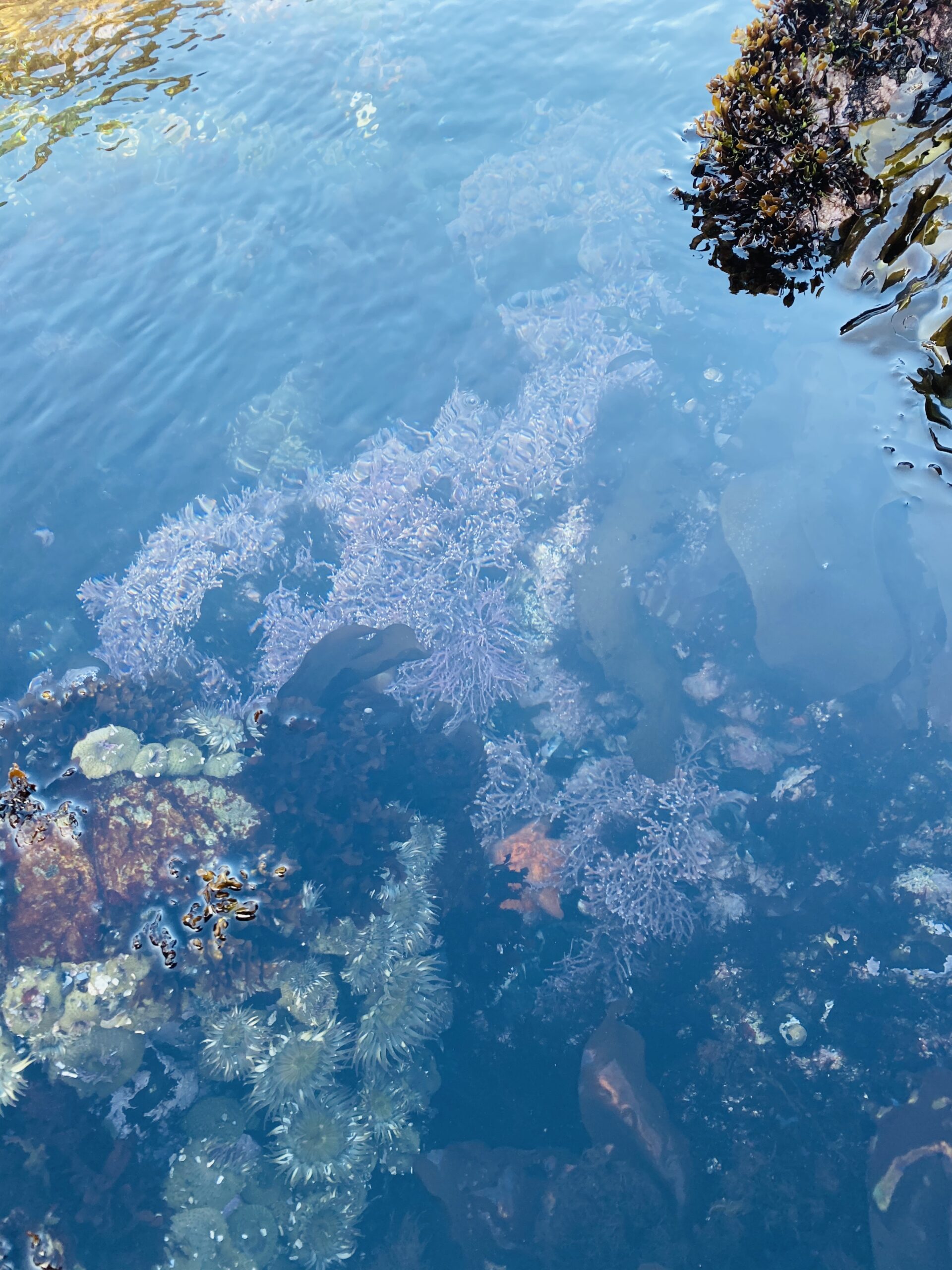 In the tidepools we spotted sculpin, sea urchins, crabs of several kinds including one munching on a squid, anemones of several kinds, ochre stars, snails of many types, bat stars, six-rayed stars, a leather star, a sea lemon nudibranch.
We admired some impressive blowholes (areas where the ocean has worn away tunnels in the rock and creates huge splashes or eruptions of water when the conditions are right), arches and caves.
Back at the cabin between ventures, this is what downtime looked like.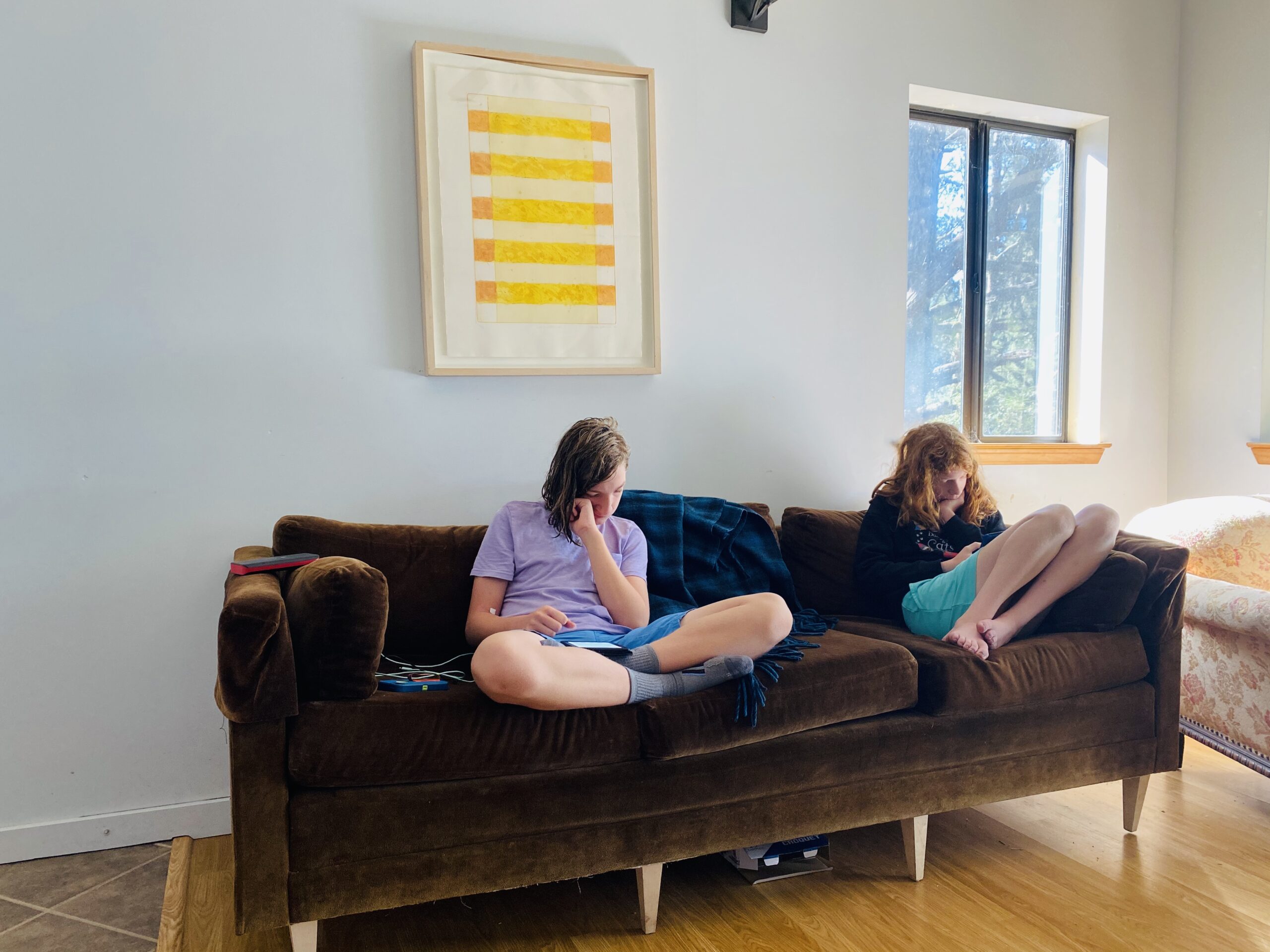 The kids rolled and threw a bunch of driftwood into the waves and watched the pieces move with the tide.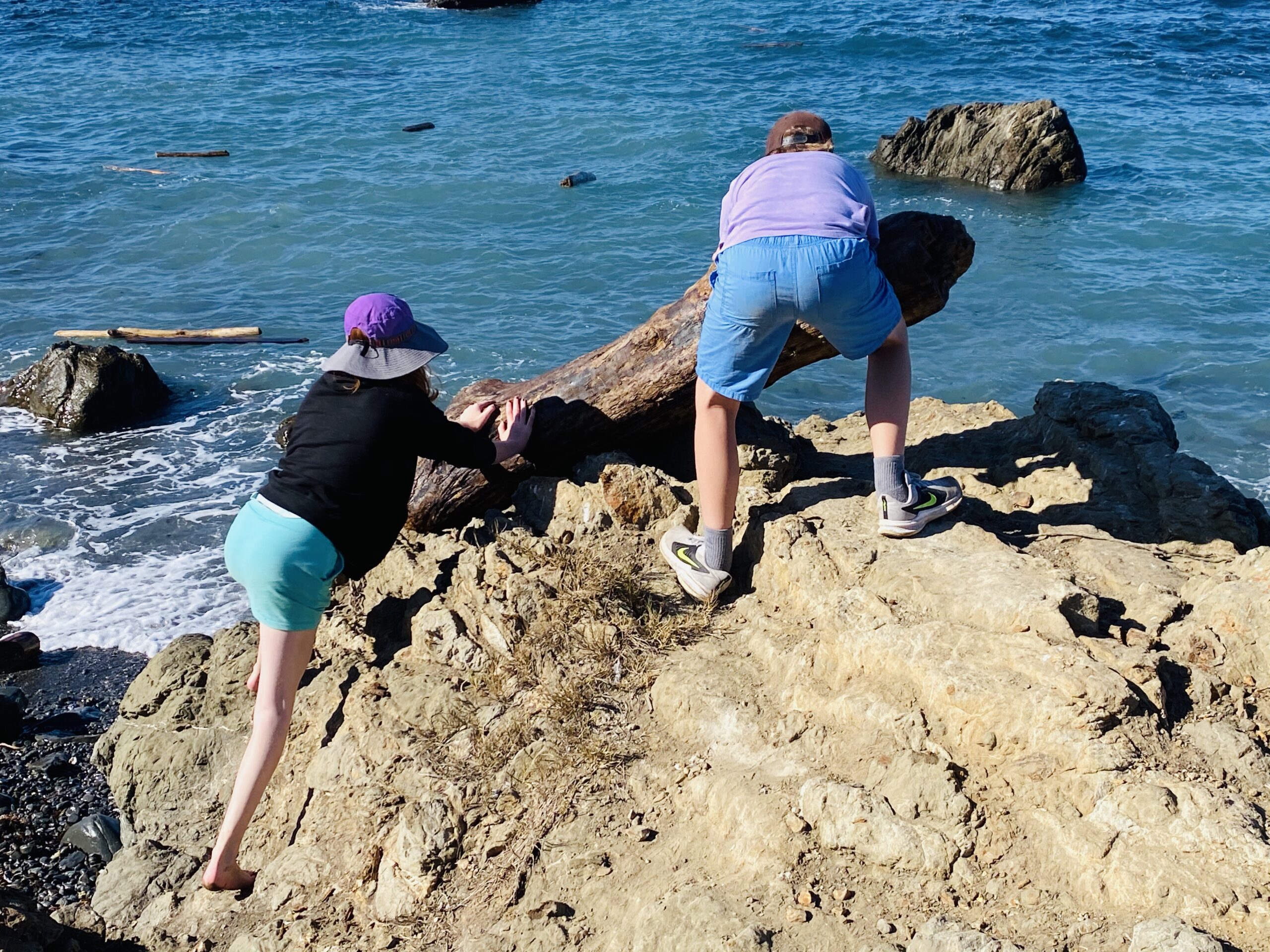 We collected some shells.
One day we took a sea cave kayaking tour.
On our last morning in town, we went to the beach one last time. Chris and I watched the waves while the kids created a landscape out of sand, rocks, feathers & shells while telling stories about characters they've created.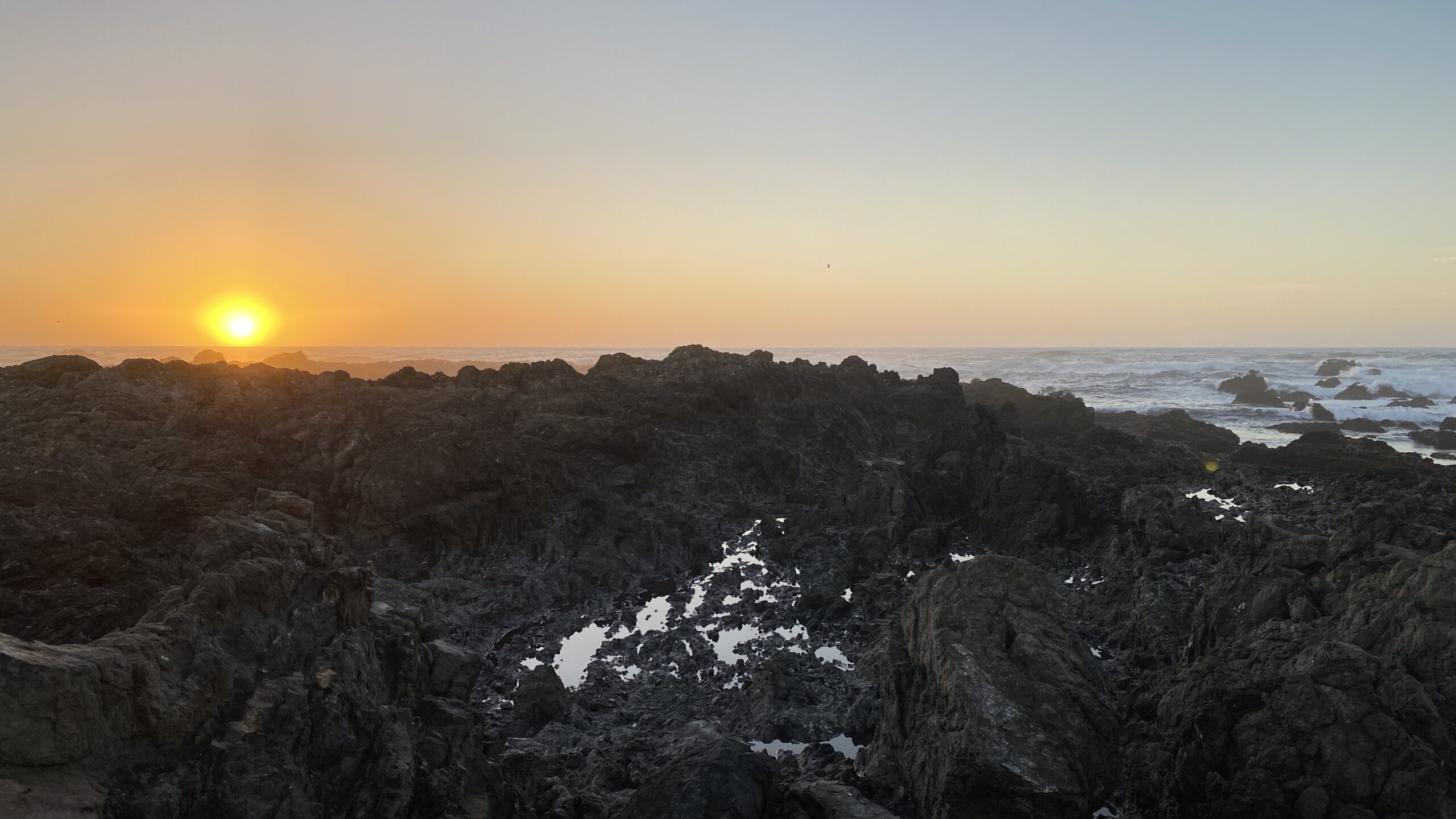 I'm so grateful.