We met some friends for sledding. It was hard packed but beautiful. We all had a good time. Lilah found a downed tree over the creek and made her way across it. I found some elk prints.
We snowshoed on several recent warm winter days.
We started reading Divergent together, to discuss and relate to. It's fascinating to all of us so far. We've been visiting Grandma and Grandpa on Sundays to hang out and usually to play a board game.
Lilah and I were doing silks classes but have stopped until it seems safer to be in a room with a bunch of people again. We're trying to work on our splits and chin ups in the mean time.
Here's some interesting ice I found on a walk.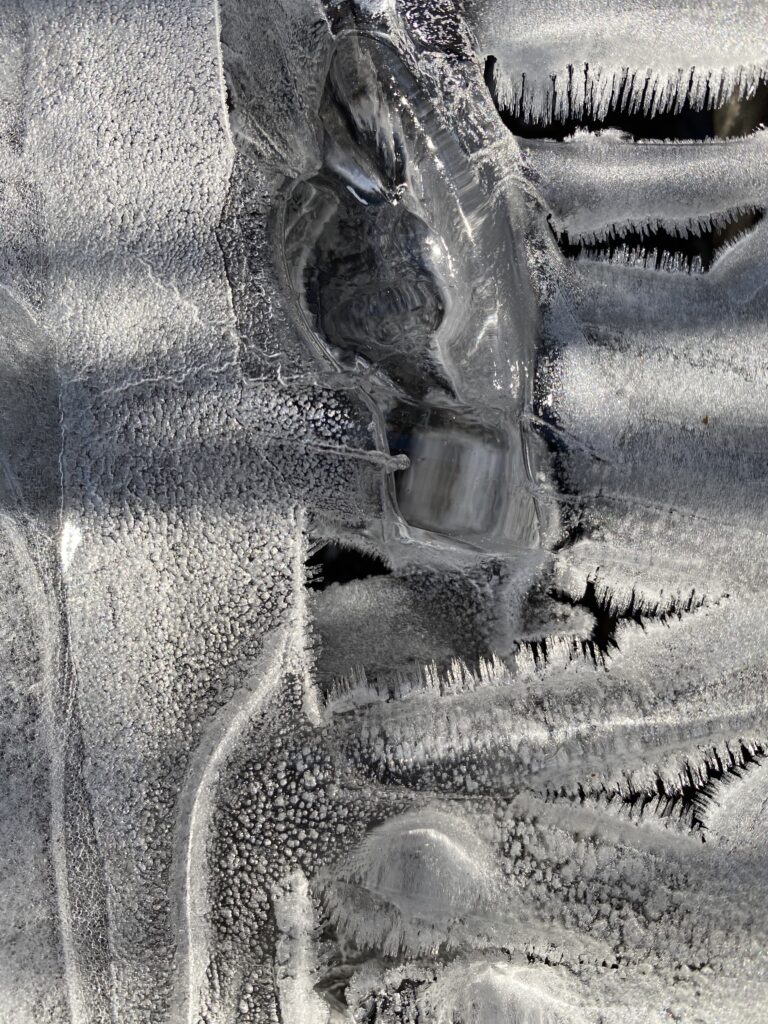 Things are ever changing into something new and rearranging in familiar patterns. As my kids and I say to each other often, there is always another way of looking. (This points back to one of our favorite book series, Frontier Magic.) I like looking. Looking can be just as creative and important as creating. In fact, it is a form of creation.